Eli Afram is launching Amleh, tokenized gold powered by bitcoin SV.
The project is being pioneered by Afram's Layer2, a holding company he co-founded alongside chairman Josh Sleiman and COO Bill Hotait, with the mission of bringing the "utmost utility and value to the BSV blockchain."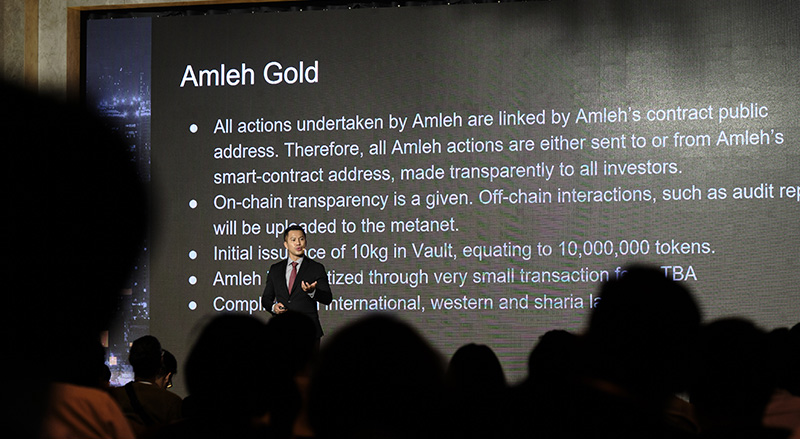 The company operates four subsidiaries. First, there's MetaNet Labs, the education arm of the business. The company's mission is to help in training, awareness, and increasing the visibility of BSV across the firm's core markets of Australia and Southeast Asia.
MetaNet Solutions, the development arm, is working on developing various ecosystem applications internally as well as external client developments on BSV.
Small World Mining is the company's crypto mining operation, currently in development, which will use hydro and biomass power to support the bitcoin network.
But arguably most significant is Amleh, the first project of its kind to tokenize gold on BSV.
Amleh was presented to delegates at the recent CoinGeek Seoul Conference by Bitcoin Association President Jimmy Nguyen, on behalf of the development team at Layer2.
The Amleh token offers a digitized, on-chain gold token, emulating gold certificates that have existed off-chain for decades. While the principle is nothing new, the technology is revolutionary in its impact, thanks to the scalability of the BSV blockchain and the flexibility of the Tokenized protocol.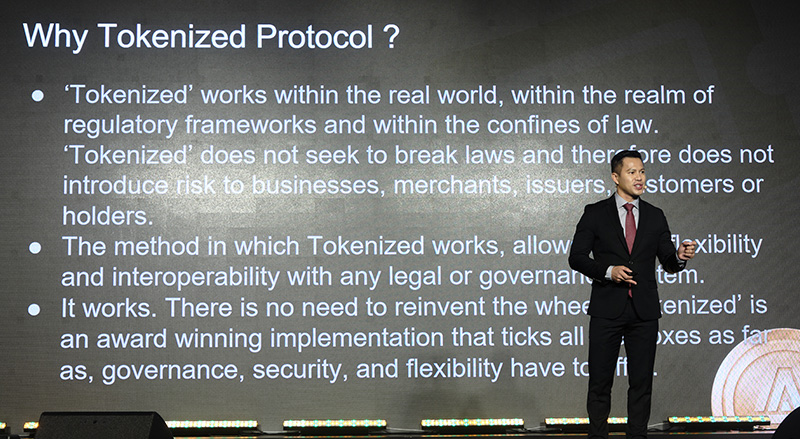 Scalability allows for gold to be tokenized down to the milligram, or pennies of value. With the network's capacity for instant, secure transactions and mass scale, the token is envisaged as a possible currency—flexible and low-cost enough to be used to buy a packet of gum.
The initial issue is set for an amount of 10kg of gold. Audit reports will be uploaded and stamped immutably to the blockchain, with transparency and legitimacy both key tenets of the model.
According to Afram and the developers behind the project, Amleh is an attempt to move away from the "hysteria" of crypto labels. The initial issuance is not an ICO—rather, it is a digital representation of a real-world asset, as frequently described as a prime use-case by Dr. Craig Wright.
Powered by bitcoin SV on the award-winning Tokenized protocol, Amleh is backed by physical gold reserves held in a vault on a 1:1 basis.
Because BSV seeks to remain stable, it is perfectly suited to enterprise building. It's also scalable, but not subject to surprise changes in technology or direction. The Tokenized protocol works within the real world, within the realm of regulatory frameworks and within the confines of law.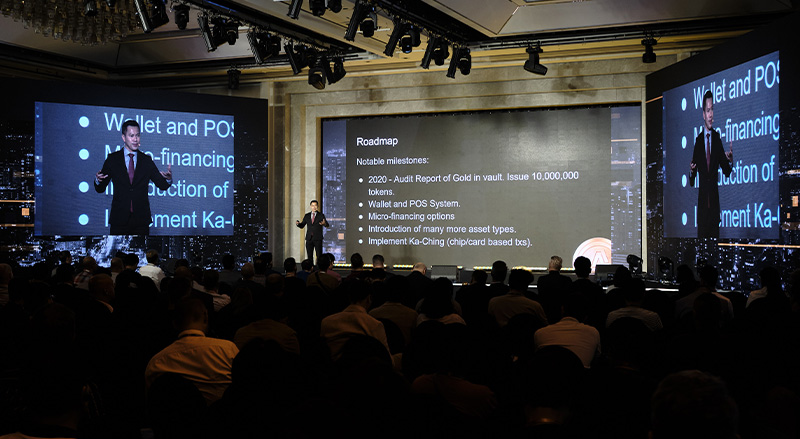 The firm is planning the development of a wallet as well as POS technology for Amleh, which could ultimately facilitate its use as a gold-backed cryptocurrency, should any government decide to use it in future.
The development is just one of a number of exciting projects discussed at the CoinGeek Seoul Conference earlier this month, at a time of rapid innovation and development on BSV.